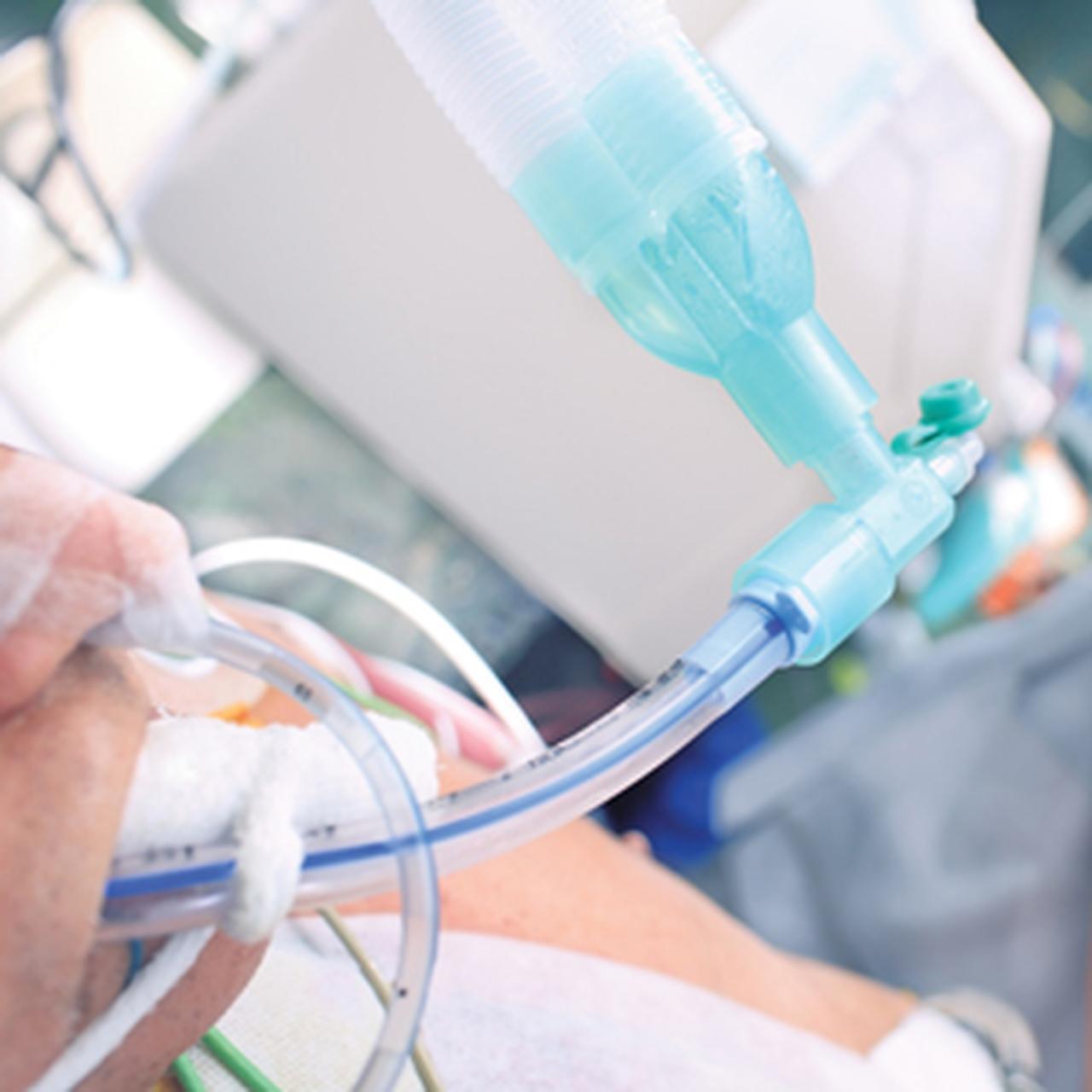 The Brigham Board Review in Critical Care Medicine 2022
Enhance Your Critical Care Knowledge with Online CME
The Brigham Board Review in Critical Care Medicine is case-based, online continuing medical education focused on improving overall knowledge and clinical competency. Earn CME credits and ABIM MOC points while exploring comprehensive updates on basic principles, changing guidelines and therapeutic strategies, including:
Goals and management strategies for patients with respiratory failure
Interpretation of data from hemodynamic monitoring devices
Definitions and management of sepsis and shock
Identification and treatment of acute cardiovascular emergencies
Neurologic crises and their treatments
Acute kidney failure and renal replacement therapies
Infectious diseases common in the critically ill and how to prevent some of them
How to best provide nutrition to critically ill patients
Diagnostic and management issues specific to surgical patients
Current guidelines for the management of agitation and delirium
Accreditation
Oakstone Publishing is accredited by the Accreditation Council for Continuing Medical Education (ACCME) to provide continuing medical education for physicians.
Designation
Oakstone Publishing designates this enduring material for a maximum of 28.25 AMA PRA Category 1 Credits.™ Physicians should claim only the credit commensurate with the extent of their participation in the activity.
Successful completion of this CME activity, which includes participation in the evaluation component, enables the participant to earn up to 28.25 MOC points in the American Board of Internal Medicine's (ABIM) Maintenance of Certification (MOC) program. Participants will earn MOC points equivalent to the amount of CME credits claimed for the activity. It is the CME activity provider's responsibility to submit participant completion information to ACCME for the purpose of granting ABIM MOC credit.
Date of Original Release: January 15, 2022
Date Credits Expire: January 15, 2025
CME credit is awarded upon successful completion of a course evaluation and post-test.
Learning Objectives
At the conclusion of this course, you should be able to:
Apply current/recommended critical care guidelines in clinical practice
Perform differential diagnosis of complex clinical presentations related to critical care disorders
Identify and apply current therapeutic options for specific critical care disorders
Analyze and interpret up-to-date literature relevant to clinical practice in critical care medicine
Recognize and apply knowledge of pathophysiology as it applies to management of critical care disorders
Apply knowledge gained to the ABIM certification/recertification critical care examinations
Intended Audience
The primary group of learners will be fellows/trainees and practicing critical care specialists (MDs), and other professional affiliates (internists with an interest in critical care) who are preparing to take ABIM Board Review or Recertification Examinations or who seek CME activities to improve patient care in the area of critical care medicine. This activity is also appropriate for surgeons who want to update their knowledge in critical care. Currently, the target audience is regional, national, and international.
TOPICS / SPEAKERS
SHOCK
Update in Sepsis – Rebecca M. Baron, MD
Hemodynamic Monitoring – Aaron Waxman, MD, PhD
Hemorrhagic Shock – Reza Askari, MD
Evolving Approach to Management of Cardiogenic Shock – Akshay Desai, MD, MPH
RESPIRATORY FAILURE
ARDS: Pathophysiology and Management – Crystal M. North, MD
Basic and Advanced Concepts in Mechanical Ventilation – Gerald L. Weinhouse, MD
Non-invasive Ventilation and High Flow Oxygen Therapy – Elizabeth B. Gay, MD
Mechanical Ventilation: Liberation and ABCDEF Bundle – Anthony F. Massaro, MD
CARDIAC ISSUES IN THE ICU
Acute Coronary Syndromes – David D. Berg, MD
Arrhythmias in the ICU – Melanie Maytin, MD
Indications and Management of Implantable Electronic Cardiac Devices in ICU Patients – Melanie Maytin, MD
Post-Cardiac Arrest Care – Benjamin M. Scirica, MD, MPH, FACC
Pulmonary Embolism in the ICU – Samuel Goldhaber, MD
GI ISSUES IN THE ICU
Acute Pancreatitis – Julia McNabb-Baltar, MD, MPH
GI Bleed – Linda Lee, MD
Acute Liver Failure – Anna Rutherford, MD, MPH
Diagnosis and Management of C. difficile Infection – Jessica R. Allegretti, MD, MPH
NEURO ISSUES IN THE ICU
Acute Ischemic Stroke – Galen V. Henderson, MD
Intracranial Hypertension and Herniation – Galen V. Henderson, MD
Seizures and Status Epilepticus – Galen V. Henderson, MD
Approach to the Patient with Coma – Galen V. Henderson, MD
HEMATOLOGIC ISSUES IN THE ICU
Transfusion Practices in the ICU – Richard M. Kaufman, MD
Coagulopathy in Critical Care Settings – Jean M. Connors, MD
RENAL ISSUES IN THE ICU
Acute Kidney Injury and Renal Replacement Therapy – Kenneth B. Christopher, MD
Acid-base Disorders: ABG's – Kenneth B. Christopher, MD
INFECTIOUS DISEASE ISSUES IN THE ICU
Ventilator-Associated Pneumonia – Diagnosis, Therapy, and Prevention – Michael Klompas, MD
Infection, FUO, and Antibiotic Use in the ICU – Jennifer A. Johnson, MD
Covid Transmission and the Risk to Healthcare Workers – Michael Klompas, MD
ENDOCRINE ISSUES IN THE ICU
Diagnosis and Management of Hyperglycemia in the ICU – Margo S. Hudson MD, MS
Endocrine Crises in the ICU – Margo S. Hudson, MD, MS
GENERAL CARE ISSUES IN THE ICU
Fundamentals of Clinical Nutrition: Essentials for the Critical Care Specialist – Malcolm K. Robinson, MD
Evidence-Based Preventative Therapy in the ICU – Kathleen Haley, MD
SURGICAL CRITICAL CARE ISSUES IN THE ICU
Treatment of the Patient with Burns and Inhalational Injuries – Simon G. Talbot, MD
Abdominal Catastrophes and Abdominal Compartment Syndrome – Reza Askari, MD
Critical Illness in Pregnancy – Sarah R. Easter MD
MISCELLANEOUS ICU ISSUES
Ethical Dilemmas in the ICU – Kathleen Haley, MD
Critical Care Pharmacology – Paul M. Szumita, PharmD, FCCM, FASHP, BCCCP, BCPS
Toxidromes in the ICU – Peter Chai, MD
Management of Pain, Agitation, and Delirium in the ICU – John W. Devlin, PharmD, BCCCP, MCCM
ICU Issues for the Transplant Patient – Tany Thaniyavarn, MD
Mechanical Support Devices in ICU – Raghu Seethala, MD
Ultrasound in the ICU: What Every Intensivist Should Know – Elke Platz, MD, MS
Post Intensive Care Syndrome – Daniela J. Lamas, MD
ICU Pain Management and Opioid Stewardship – Paul M. Szumita, PharmD, FCCM, FASHP, BCCCP, BCPS
Current Best Practice for Management of Severe COVID 19 Pneumonia – Anthony F. Massaro, MD